Get an Award-Winning
Defense From
Experienced


Missouri Criminal Lawyers
Experienced and ready to fight for you
Get AN Award-Winning Defense
Mr. Dede has handled quite a few of my cases. Straightforward and thorough, he always kept his word. I would recommend him for any of your lawyer needs. He's personable, friendly, and cares.
— Chris Linkon
Criminal charges can leave you feeling lost, overwhelmed, and terrified, but the right lawyer can level the road forward. When you turn to the Missouri criminal lawyers at Bradley S. Dede LLC, you will have a dedicated legal advocate standing with you at every turn.
Missouri Criminal Lawyers Ready to Advocate for YOU
Nothing can be more frightening than being arrested, interrogated, and charged with a crime, possibly facing jail time, and feeling lost in the criminal justice system. This is an event that can completely change your life. When you find yourself in this position, securing a qualified and caring Missouri criminal defense attorney is your top priority.
Our Missouri Criminal Defense Attorneys Are by Your Side
Choosing an experienced lawyer to represent you and being certain that your best interests are being thoroughly protected can be overwhelming. With Bradley S. Dede LLC by your side in and out of court, you can be certain you have retained an attorney who really understands your circumstances and has the insight and experience to defend you.
Protecting Missouri residents since 1986, attorney Bradley S. Dede knows how to navigate the frightening experience of facing the criminal justice system and defend his clients against any breach of their rights. Having that general trial practice experience by your side brings effective and knowledgeable legal knowledge and resources working for you.
We're Among the Best Criminal Lawyers in Missouri
Each of our clients receives exceptional attention and understanding, beginning with your call. We treat each individual with the respect and concern their case warrants and are here to assist you and guide you through this difficult time. Through every twist and turn of your case, our goal is to ensure that you know what is happening in what can be a dark time.
Ranked as Some of the Top Criminal Lawyers in Missouri
At Bradley S. Dede LLC, dedication to our clients is our highest priority. Where life, liberty, and the future are at stake, we provide personalized attention and tireless work in pursuit of the best outcome possible.
With over 30 years of experience defending clients in the Clayton & St. Louis area, attorney Bradley S. Dede is familiar with the processes of the local court system. He utilizes that background on a daily basis to obtain optimal results for his clients.
Qualities of a Good Criminal Attorney Missouri
Your choice of an attorney may be the most important decision you make. We are serious about fighting criminal charges and providing an aggressive defense to our clients. We carefully evaluate the individual client's case, remaining aware of the many opportunities for your defense.
Police often make mistakes in how they treat citizens, including failing to handle evidence properly, violating the rights of those they're sworn to protect, and other procedural errors. Our only goal is to correct those errors for your defense.
Criminal-Federal & State
Federal and state laws that make certain behavior and punishable by imprisonment and/or fines..
Learn More
DWI/DUI and Traffic
Driving under the influence of alcohol or other impairing drugs is a crime in all 50 states..
Learn More
Drug Offenses
Federal and state laws that make certain behavior and punishable by imprisonment and/or fines..
Learn More

U.S. District Court and Missouri Courts served
St. Louis County
St. Charles County
Franklin County
Jefferson County
Warren County
Lincoln County
And other Missouri Counties.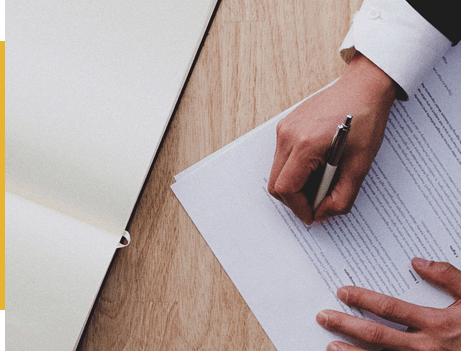 With over 30 years of courtroom experience Bradley S. Dede has the knowledge and determination to represent your rights and give your case the attention needed.
Criminal Law
Probation Revocations
Drug Offenses
DWI / DUI & Traffic
Personal Injury
General Trial
How to Get a Good Criminal Lawyer in Missouri
In any criminal case, whether a theft crime, murder charge, or DWI / DUI and traffic offense, the burden of proof lies with the prosecutor. A complete analysis of all the evidence is necessary to prevent the prosecution and police from blocking your freedom and your future – your job, your family, and your life.
As our client, you will be treated with the respect and dignity you deserve. Our trusted and accomplished legal team is here to serve you and to fight for you, your rights, and your defense, no matter how serious the charge.
Whether you have already been charged, are under investigation, or think you may be facing charges, we urge you to contact our firm without delay. We will fight for your future and your freedom from the moment we take on your case.
With Bradley S. Dede we treat you as an individual and will help to fight your charges to
get a favorable outcome no matter what your case involves.