We Are Ready to
Defend Your Rights
The Criminal Defense Lawyer Clayton You Can Count On
Criminal Defense Lawyers in Clayton
If you are facing criminal charges, you need a strong legal advocate to protect your rights. Led by an experienced criminal defense lawyer in Clayton, MO, our criminal defense attorneys are fully prepared to defend you against your charges.
Professional Criminal Criminal Defense Attorney Serving Clayton, MO
No matter your background or circumstances, if you or a loved one is facing criminal charges, the criminal justice system can be an intimidating place.
The consequences of a criminal conviction can include jail or prison time, hefty fines, and a mark on your record that can severely impact your plans for the future. You cannot afford to lose. You deserve a good criminal defense attorney that will fight to protect your future.
Dede Bradley has over 30 years of experience aggressively representing clients in a wide variety of criminal defense cases in Clayton, MO. Whether you have been charged with a DUI, domestic violence, or any other crime, our Clayton criminal defense attorneys will work tirelessly to achieve the best possible outcome for your criminal law case.
Call us today at (314) 725-9700 for a free consultation.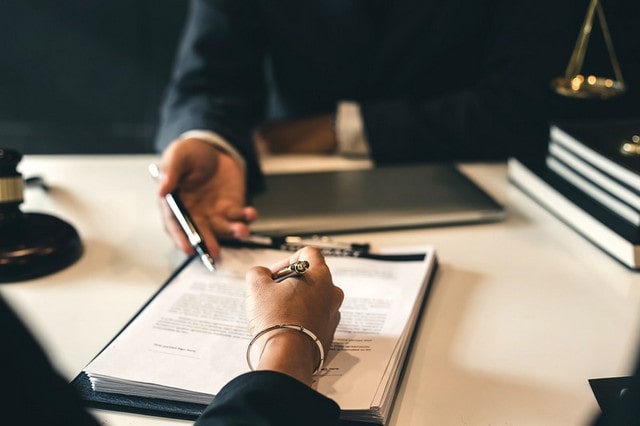 Dedicated to Defending the Accused
From DWI/DUI and traffic offenses to federal crimes, our law office has defended countless clients against various criminal defense cases. We can provide the intelligent counsel and aggressive advocacy you need.
We ensure our clients' cases receive the best chance of obtaining a successful verdict through our detailed investigation into the charges and evidence brought against them and our rigorous preparation.
If you enlist our legal counsel, you can be confident that we will relentlessly protect your rights and fight the allegations with a comprehensive defense strategy.
What to Expect from a Criminal Defense Case
When you are charged with a crime, it is important to know what to expect from the criminal justice system. The first step is usually an arrest, followed by a criminal summons or arraignment.
After that, there may be a preliminary hearing or a grand jury indictment. The case will then move on to the trial stage, where a judge or jury will hear evidence and decide whether you are guilty or not guilty of the charges against you.
If you are convicted, you will be sentenced according to the penalties prescribed by law for the crime you were convicted of. A skilled criminal defense attorney can help you with your criminal defense needs at every stage of your case.
Our Clayton criminal defense attorneys have been serving Clayton county since 1986. We have the experience and resources to provide you with the best possible defense.
Hire a Dependable Criminal Defense Law Firm to Protect Your Future
Regardless of how severe of a criminal offense you may face, the prosecution still has the task of proving guilt, which is why it is imperative to retain powerful Clayton, MO, criminal defense lawyers for your trial.
There is still time to act in the interest of your defense, but it is up to you to take the necessary step of retaining legal representation with adequate general trial practice. After that, you feel confident that an attorney from our firm will do everything that they can to secure a favorable outcome for your case.
Through thorough investigations of all evidence in your case and a solid defense strategy, avoiding the maximum penalties of a conviction is a strong possibility. As a result, do not wait another minute to secure the tools you will need to fight the charges that have been waged against you.
To get started on building a solid defense against the criminal charges that you are facing, contact a Clayton criminal defense attorney from Bradley S. Dede LLC today.
With Bradley S. Dede we treat you as an individual and will help to fight your charges to
get a favorable outcome no matter what your case involves.